The Cavaliers poured in a playoff-record 24 three-pointers in a 137-116 blowout of the Warriors in Game 4 of the NBA finals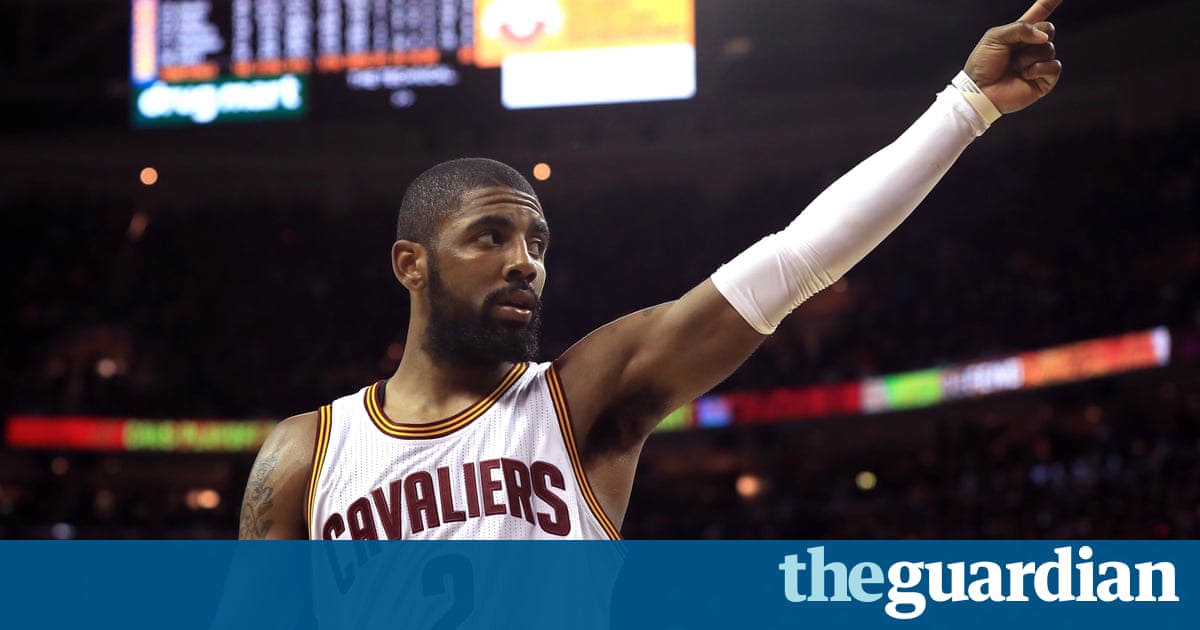 The Cleveland Cavaliers arent finished yet.
The defending NBA champions delivered a breathtaking shooting display and led from wire to wire to stave off elimination and deny the Golden State Warriors the first perfect postseason in league history with a 137-116 victory in Game 4 on Friday night at Quicken Loans Arena.
The Cavaliers poured in a record-breaking 24 three-pointers to break the NBA finals record set by the Warriors in Sundays Game 2. They were led by LeBron James, who finished with 31 points, 10 rebounds and 11 assists for his ninth triple-double in NBA finals history, surpassing Magic Johnsons previous mark of eight. No other player has more than two.
Its going to be even tougher in Game 5, but we look forward to the challenge, said James, who remains on pace to become the first player to average a triple-double over an entire finals. We know its going to be very difficult, but if we can continue to not turn the ball over like weve done the last two games, if we can continue to defend and keep bodies on bodies, we give ourselves a good chance.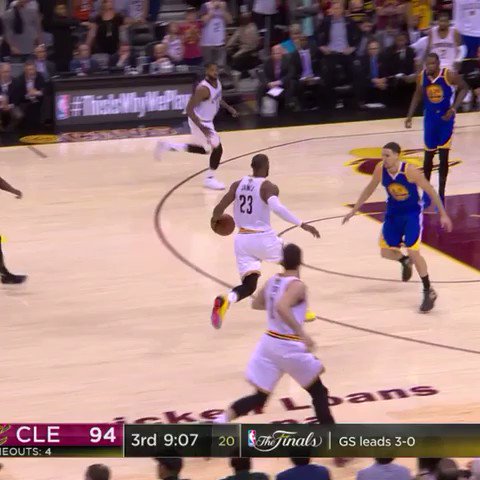 Kevin Love finished with 23 points, including six three-pointers, while JR Smith chipped in 15.
History would suggest Clevelands win only delays the inevitable: no team in NBA history has ever rallied from a 3-0 deficit to win a playoff series in 126 previous tries. But no team had ever won an NBA finals from 3-1 down until the Cavaliers pulled it off last year. Now theyll look to repeat the feat starting with Game 5 on Monday night in Oakland. Obviously the job is still far from over, said Kyrie Irving, who finished with a game-high 40 points. This is a good start.
The Cavaliers came out swinging in the opening minutes as Irving, Smith and Love drained long jumpers to open a 24-9 advantage, their largest lead of the series. Thats when Golden State inserted Andre Iguodala for Zaza Pachulia for one of their vaunted death lineups. The Warriors had settled down and slowly chipped away on 10 straight points from Durant that cut it to 31-25.
But the turnover-prone Warriors couldnt keep pace with the torrid shooting of the Cavaliers, who led 49-33 after 12 minutes, setting an NBA finals record for points in a quarter despite missing eight of their free throws against a team thats as well-regarded defensively as any in the league.
Just one of those games, said Curry, who was held to 14 points on 4-of-13 shooting and went without a made basket until midway through the second quarter. Not going to overreact to one. Obviously I can play better and want to play better and will play better.
They played with their backs against the wall. They had a free swing at it, and it was one of those nights where we just didnt have anything clicking.
The Cavaliers extended their lead to 19 points early in the second, but Golden State cut it to 11 with James on the bench. Then James returned and within three minutes the hot-shooting Irving and Smith stretched Clevelands lead to 69-49, prompting a timeout from Golden State coach Steve Kerr that saw the Warriors hanging their heads as they retreated to the bench.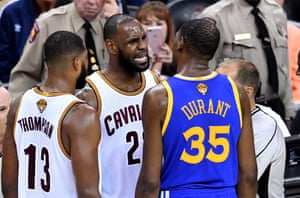 Read more: https://www.theguardian.com/sport/2017/jun/10/nba-finals-cleveland-cavaliers-golden-state-warriors-game-4