From Hoop Dreams to The Interrupters, the Chicago documentary production company can boast of some of the most searing documentaries ever made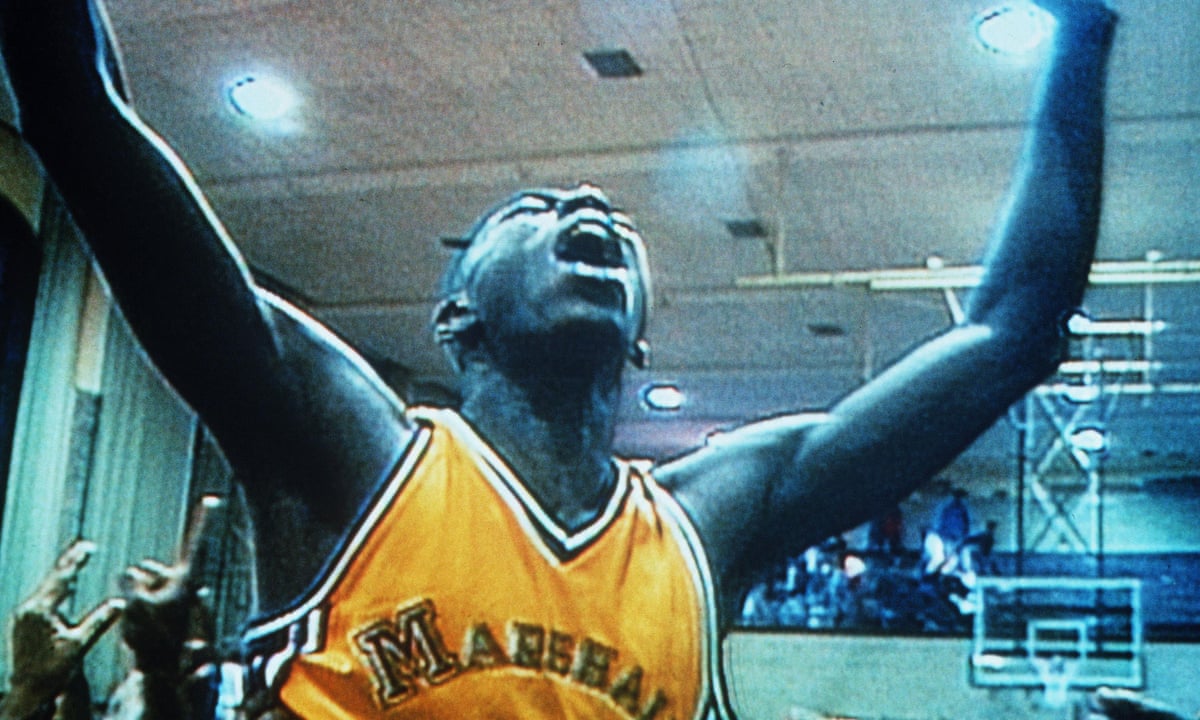 For 50 years, Chicago documentary production company Kartemquin has been making thought-provoking documentaries that have had an international impact. Now 74, artistic director Gordon Quinn, burns with the same passion that saw him establish the collective. Sitting in his Chicago office, awards piled up on the shelves through the French doors, he sets out his original manifesto.
We wanted to make films to make social change, to give people information, and to change the world for the better. We were very taken with telling peoples stories who dont usually get told. We felt that that kind of storytelling had an important role to play in the democratic process. Thats what we were very committed to and passionate about; and we still are today.
Kartemquins oeuvre is varied. Over 51 films and four series, Quinn and his colleagues have plumbed enduring themes such as race, education and fairness and surely have indeed contributed to social change. The groups most famous documentaries include The Interrupters, about a group of activists trying to stop violence in Chicago; Life Itself, which takes as its subject the late Chicago film critic Roger Ebert;and Hoop Dreams, a three-hour classic, currently streaming for free on Kartemquins website, which follows two talented high school basketball players from poor backgrounds trying to make it to the NBA.
The company sees itself as very much part of Chicagos vibrant, interdisciplinary creative communities. Kartemquin still has this midwestern flavour, Quinn says. Currently, the company has one series and 12 films in progress. One of them, 63 Boycott, blew up over the internet, when Kartemquins website published a 1962 photo of Bernie Sanders being arrested; Sanders, who was in the same year as Quinn at the University of Chicago, was challenging the universitys racist housing policy.
Quinn says that the protest of the title was a precursor to further struggles to come. Its about people demanding to have an equal shot at education and not have their kids put into trailers or put into these inferior educational situations. That huge demonstration in 1963 where 200,000 kids walked out of school in Chicago. People that were involved in it say, Were still fighting the same battles today, its frustrating that were not farther.
The artistic director passionately believes in education rather than incarceration. Margaret Byrnes beautifully filmed Raising Bertie, which premiered at Full Frame Film Festival in the UK earlier this year, follows the education of three young black teenagers over six years. Their alternative North Carolina school the Hive is a quarter of a mile from Bertie-Martin regional jail; the documentary laments that there are 27 prisons within a 100-mile radius, while the schools are chronically underfunded.
Raising Bertie records the closure of the Hive. Quinn gestures dramatically, explaining why the cash-strapped Board of Educations decision was unfair for both students and teachers. School is not an education factory. The Hive didnt have the test results? Give me a break. It was only open for three years! That was clearly an institution that was making a difference in these kids lives. You have to give it a chance to play out.
The same thing is true with many of the 50 schools they closed here in Chicago recently. They want these quick fixes, we have all these entrepreneurial approaches to education you have to understand the larger context in which a neighbourhood school plays a role. They are humanistic institutions.
Raising Bertie raises scientific evidence around youth incarceration. Their brains arent fully formed, they still have impulse issues, theyre still growing up and yet the criminal justice system treats so many of them as adults, says Quinn. I think there are a lot of aspects to Raising Bertie that are important Our problems with inequality date back to slavery, you just cant get away from that, and thats what we need to be dealing with.
The companys films frequently tackle Americas relationship with race. Quinns A Good Man follows legendary African American choreographer Bill T Jones as he struggles to create a dance work about Abraham Lincoln for the presidents bicentenary, while The Trials of Muhammad Ali explores the boxers political and religious awakening, which put him on a collision course with the white American establishment.
The Interrupters, meanwhile, looks at reformed criminals intervening to reduce Chicagos lethal violence. The quick fix Oh well, if we just make longer prison sentences thatll stop all this violence none of it works, says Quinn. None of these crime bills have done anything to reduce crime. But there in The Interrupters, youre seeing people actually having an effect with that intense human interaction and really listening to people about who they are and what their problems are. Its an incredibly powerful film.
Later I speak to one of the films main subjects, Cobe Williams, Ceasefire/CureViolences director of training, who Skypes me from a New York taxi. In one of the films most moving scenes, Williams takes Lil Mikey, recently released from incarceration, to a barbershop. In a model act of restorative justice, Mikey sincerely apologises to his victims for robbing them at gunpoint at age 15, and listens to the anguish he caused.
Beaming with pleasure, Williams tells me that Lil Mikey and the films other memorable former criminals like Flamo, Bud and Ameena are doing well. I talk to Lil Mikey every day. He work in schools. Its a programme they call Bam, Becoming a Man. Lil Mikeys doing great there. He got Bud in school right now for criminal justice. Its great stuff came out of this.
Charismatic and persuasive, Williams himself has come a long way from serving 13 years for attempted murder and drug trafficking. Yes man! Ive been blessed and Ima keep doing what Im doing to keep making a difference in these communities across the world. Im gonna keep interrupting violence.
The Interrupters got the message out about their work, Williams testifies. The film really put the programme out there. We [are now] working in 60 sites. We got 20 sites in New York, five in Baltimore, two in Philly. Were in Trinidad, were in Africa. We everywhere now, man. Yes!
Joakim Noah, the Chicago Bulls center, saw The Interrupters and tweeted: this a must-see documentary Cobe, if I can do anything to help let me know. Williams and Noah have been organising regular basketball peace tournaments. We been in jam ever since, thats my brother now, for real.
His message for audiences today is young people in blighted communities just need someone who really cares. We need more people to get out there on the frontline and help out.
The touching Life Itself highlighted Eberts insight: The movies are like a machine that generates empathy. Quinn agrees. Right! Hoop Dreams was such a success because many people watched it who would never watch a film about an inner-city family. But because it was about sports, they spent almost three hours with people that they never would have encountered. You have to engage people on an emotional level. We are trying to make films that get people to see and listen to and care about; and understand somebody whos not them.
He warms to his theme. Thats one of the problems that I see in America with this incredible polarisation, that people already know how theyre going to respond to something so theyre not even listening to it. Instead, Kartemquins films stand for empathy and complexity in a world that trades increasingly in decontextualised, cold, knee-jerk opinions.
For more about Kartemquins 50th anniversary celebrations, including a Chicago exhibition and free weekly streamings of all their films, go to their website.
Read more: https://www.theguardian.com/film/2016/may/20/kartemquin-chicago-gordon-quinn-hoop-dreams-life-itself-the-interrupters