Decision on Durants future expected sooner rather than later after he sits down with the five teams that were invited to take part in discussions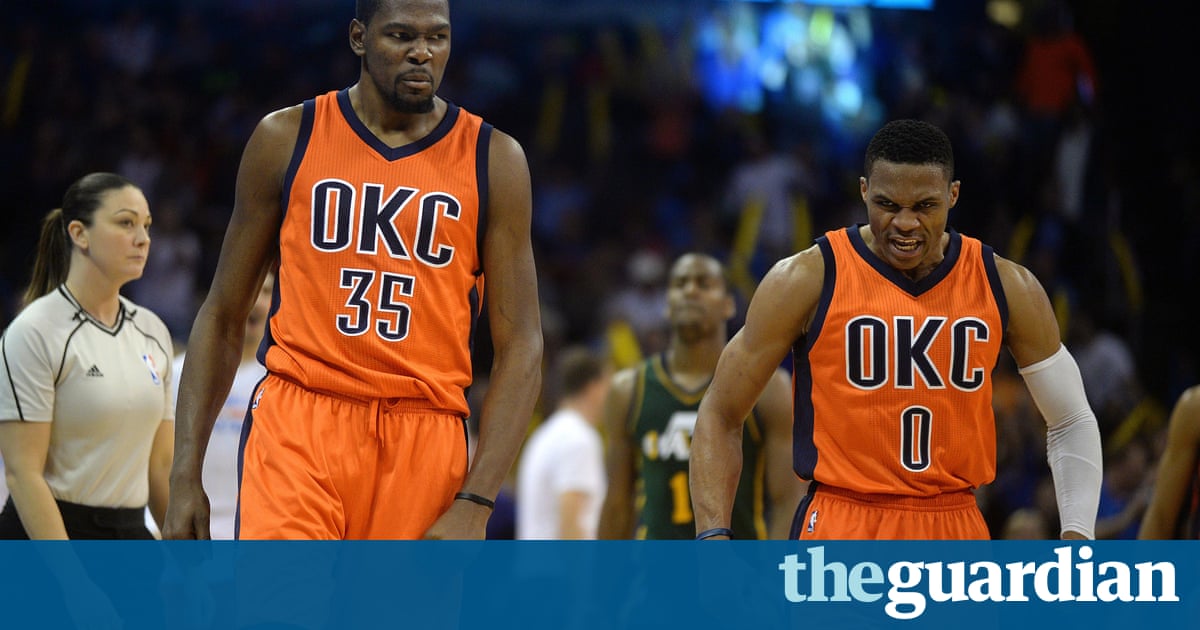 Kevin Durant met the Warriors and the Clippers on Friday about a possible switch from Oklahoma and one of Durants team told ESPN Durant was blown away by the Clippers pitch.
A firm decision on where the four-time scoring champion will play next season is expected sooner rather than later after he meets with all five teams that secured invitations to the Hamptons for weekend sit-downs.
Durantand theClippersmet for approximately four hours Friday night in the Hamptons. Clippers owner Steve Ballmer, president Doc Rivers, executive vice president of basketball operations Lawrence Frank,Blake GriffinandDeAndre Jordanwere present at the meeting.
According to a source, Durant was incredibly impressed by the vision and direction of the Clippers and made a strong connection with those at the meeting.
Earlier on Friday, Durant met a delegation from the Warriors. A person close to the situation said Warriors owner Joe Lacob, general manager Bob Myers, coach Steve Kerr and All-StarsSteph CurryandKlay Thompson were among those present.
Durant averaged 30 points per game against Golden State in this years Western Conference finals and torched them for a career-high 54 points in 2014.
Meetings with theSan Antonio Spurs,Boston Celtics, Miami Heat and theOklahoma City Thunder(again) are still come in the next two days, but many expect Durant to stick with the Thunder for at least another season.
His decision is 90% made, a longtime friend told The Undefeated.
Said another colleague: Its going to take some sweet-talking to get him to pass up all the money he can get by staying in OKC.
Read more: https://www.theguardian.com/sport/2016/jul/02/kevin-durant-oklahoma-city-thunder-clippers-vision