Jury cleared Rose and friends of trespassing, sexual battery and battery charges, a crushing blow to plaintiff who sought $21.5m in what she said was a gang rape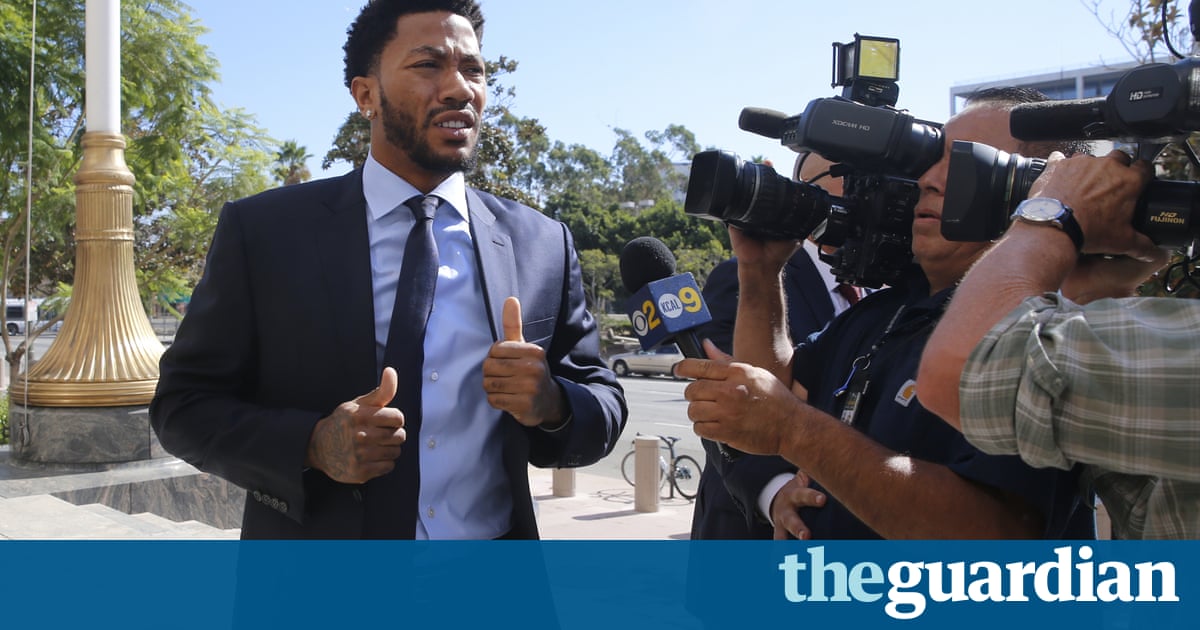 A federal jury has cleared NBA star Derrick Rose and two of his friends of rape in a civil trial that put the legal definition of consent under scrutiny.
The jury of six women and two men declared the defendants not liable for damages on Wednesday after a two-week civil trial that channelled issues of sex, consent, race, money and celebrity into a Los Angeles courtroom.
After the verdict, reached after less than four hours of deliberation, some jury members grinned and posed with Rose for photos outside the courtroom.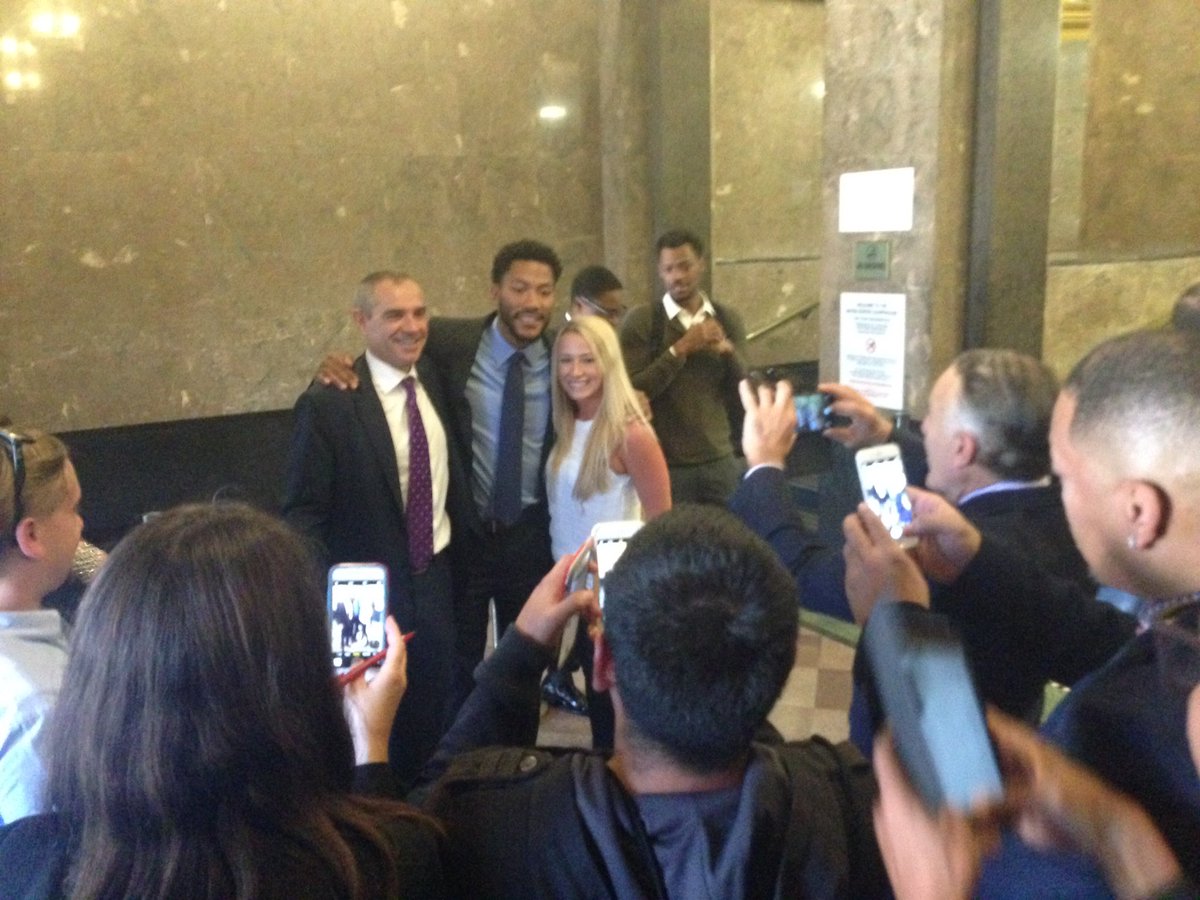 The jury sided against the alleged victim, who was depicted as a sexually adventurous gold-digger, despite tearful testimony that she had been drugged and raped. She had sought $21.5m in damages.
Upon hearing the decision, Rose cast his eyes to the floor and hugged his attorney; his accuser clamped her face in her hands in a prayer position.
It was a climactic finale to a trial that put the judicial systems treatment of sexual assault cases under fresh scrutiny in the wake of controversy over the Stanford sexual assault case and allegations against Bill Cosby and Donald Trump.
The New York Knicks point guard declined to comment on the case. Im just focused on the season, he told reporters before being driven away in an SUV.
In a statement issued later he said: It was important to prove I did not do what I was accused of, even if it meant publicly sharing very private details.
The alleged victims lawyer, Waukeen McCoy, called the outcome unjust and said his client was devastated. I think its a shame for this country that a celebrity can come to court and slut-shame a woman. Her legal team is weighing an appeal, he said.
Several jurors told reporters after the verdict that they found the defendants more credible than Doe. I felt like she was playing us, said one, who gave his name only as Jared.
I think most of us believe its possible there are pieces of her story that were true, but there just wasnt any evidence said another unnamed juror.
The jury forewoman, Janet, said: I dont want to call her a liar … I just didnt feel there was enough evidence.
The New York Post quoted one unnamed female juror: We really tried to believe her. We tried our hardest. But in the end her story didnt add up.
Roses lawyer, Mark Baute, depicted the plaintiff as a manipulative liar who preyed onracist perceptionsof black men to try extract a fortune even though she had welcomed the trio with open arms and open legs. He said he was very happy the system worked and lambasted the media for what he said was biased trial coverage.
Michael Monico, an attorney for Roses two co-defendants, Randall Hampton and Ryan Allen, said: Its amazing that one woman and her false claims could cause this much difficulty for these three men.
Within minutes of the verdict, Adidas said it would continue sponsoring Rose: Our partnership with Derrick remains unchanged. Rose and his friends, who grew up together in Chicago,had been accused of trespassing, sexual battery and battery.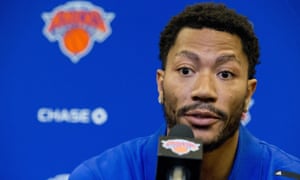 Read more: https://www.theguardian.com/society/2016/oct/19/derrick-rose-rape-trial-verdict-consent-nba-jury-photos