Reporters and attendees train Pokmon between votes and speeches, stalking Pokstops instead of delegates and dueling on the convention center stage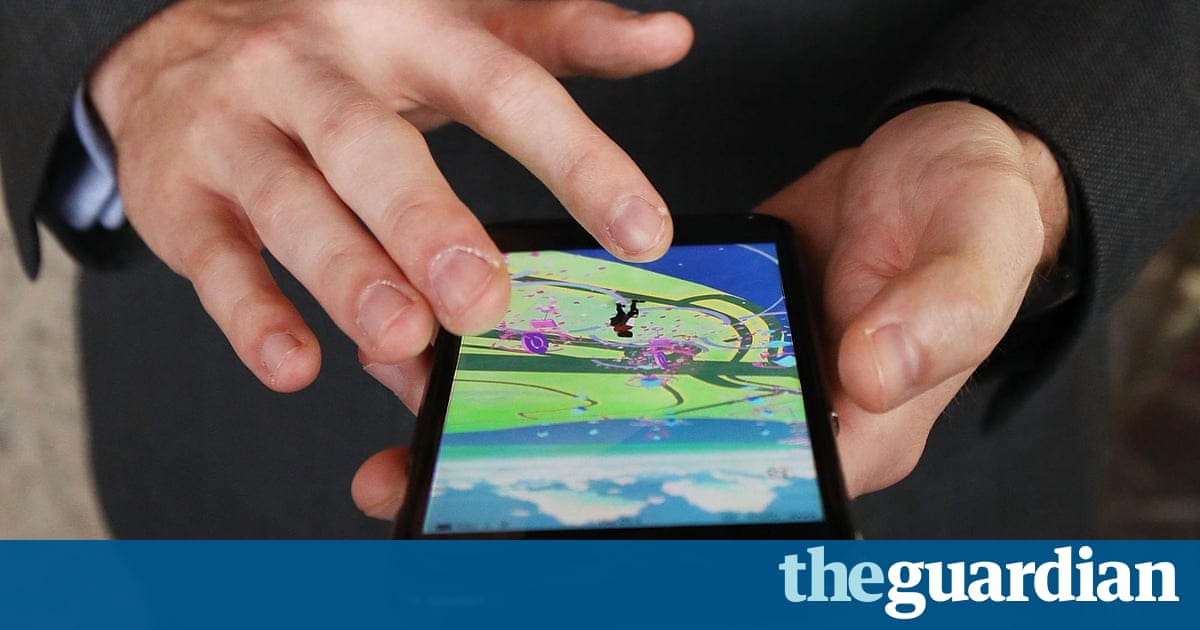 Texas senator Ted Cruzs incendiary rebuke of Republican presidential nominee Donald Trump on the stage in Quicken Loans Arena on Wednesday evening seemingly transformed the home of the Cleveland Cavaliers basketball team into a gladiatorial colosseum, complete with screaming fans and enraged detractors.
But the greatest battle on the stage during the week of the Republican national convention may be for control of a different kind of stadium entirely: its Pokmon Go gym.
The mobile phone game, which integrates the hunt for fictional cartoon monsters with real-world locations in which users can battle one anothers teams, has become hugely popular at the RNC, where cellphones are ubiquitous and the downtime can be lengthy and tedious.
(For the uninitiated, Pokmon or pocket monsters are a hugely resilient late-1990s cultural import from Japan that typically resemble real-world animals imbued with elemental powers. Originally, there were a mere 150 Pokmon, but the numbers have since swelled to 722. Put another way, there are more Pokmon than there are Democratic super delegates and theyre much more powerful.)
At the time of this writing, the grand stage on the convention floor is held by BuffaloStar, a level-17 Pokmon trainer, and his Hypno, a Pokmon that looks like a psychokinetic Carl Paladino. Like many of the non-Pokmon visitors to Quicken Loans Arena, the turnover of gym masters is brutally high. (Despite numerous attempts to take the stage, my comparatively puny Pidgeot was forced from the convention floor with the speed and humiliation of a Rick Perry presidential campaign.)
Its popularity among journalists at the convention has been particularly pronounced. There are three PokStops (check-in spots wherein trainers can obtain supplies) at the Huntington Convention Center alone, each of which is almost constantly installed with a lure, which draws Pokmon to the area.
In the vast scheduling gaps between speeches, votes and briefings, pairs of reporters are frequently seen roaming the vast convention center in search of rare Pokmon.
One Fox News Channel producer, seen wandering in haphazard concentric circles in the lawn outside the convention center, said he was more excited for Clevelands Pokmon offerings than the convention itself.
Drowzees are like Pidgeys here, the producer, who declined to give his name out of minor embarrassment, said. He was referring to a sleepy tapir-style Pokmon and a near-ubiquitous pigeon-esque Pokmon, respectively. My girlfriend is so mad Ive been sending her screenshots of my Pokdex every time I catch a new one.
The game isnt popular with every RNC attendee, however.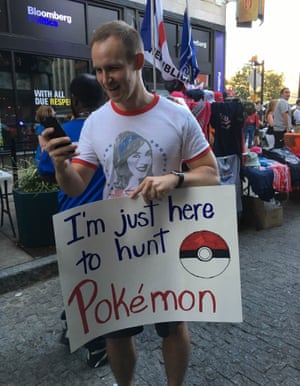 Read more: https://www.theguardian.com/technology/2016/jul/21/pokemon-go-republican-national-convention-rnc