Draymond Green failed to knock down a three-pointer from the top of the arc at the final buzzer as the Sacramento Kings snapped a 13-game losing streak to the Warriors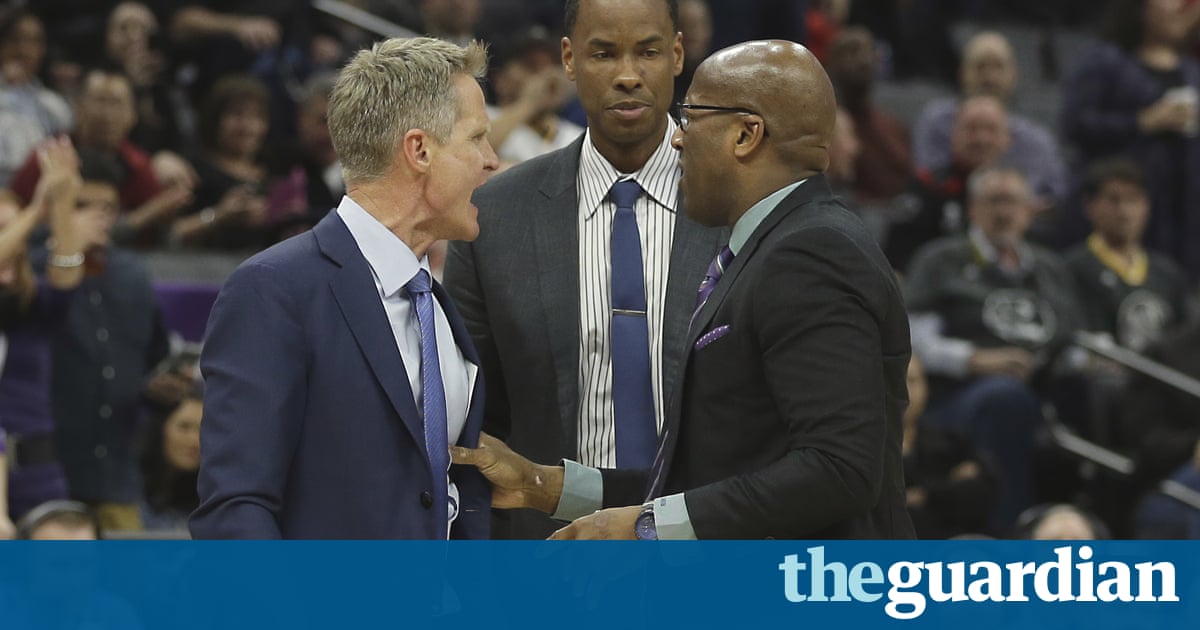 Stephen Curry missed when it mattered most and said so afterward.SteveKerrinsists he got what he deserved after he was ejected for going crazy at the refs and losing his cool. The Golden State Warriors showed some flaws and played one of their worst games yet.
Draymond Green failed to knock down a three-pointer from the top of the arc at the final buzzer and DeMarcus Cousins scored six of his 32 points in overtime and overcame several key mistakes as the Sacramento Kings snapped a 13-game losing streak to the Warriors with a wild 109-106 win Saturday night.
Kerrwas tossed with 3:34 left in the third and had to be held back near midcourt by assistant coach Mike Brown as the reigning NBA coach of the year moved toward official Bill Spooner.Kerr, irate and swearing after a pair of loose ball fouls on Kevon Looney 18 seconds apart, pointed and gestured while repeating profanities. I got what I deserved. I deserved to be ejected so I was. I have no complaints,Kerrsaid. I was angry.
Kerrs players seemed to welcome the incident, however. Green, who has had his fair share of tangles with opponents and officials, shrugged the incident off. I liked it, he said. Meanwhile, Andre Iguodala made the incident into a comedy skit.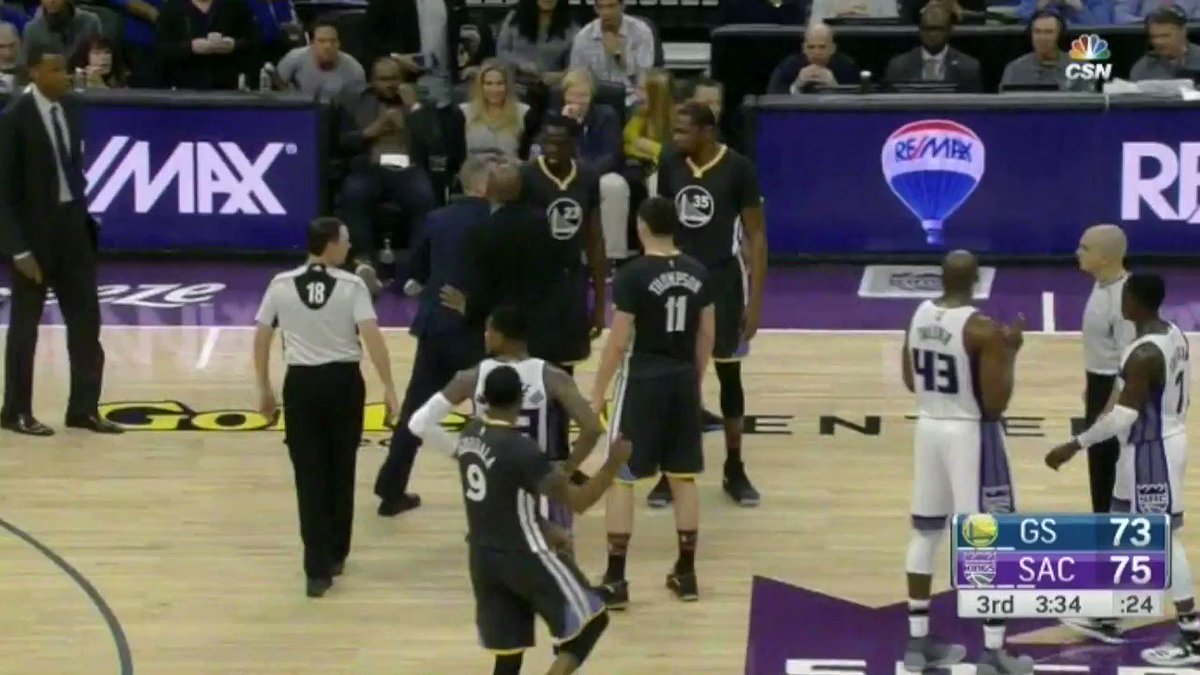 We got what we deserved before I was tossed and after, Kerr said. It was one of the worst games we played all season. We had no purpose. The ball didnt move. I didnt even recognize our team out there tonight. Maybe we were due for one.
The Warriors had the chances though. Currys layup attempt with 4.9 seconds left clanked off the rim and the two-time reigning NBA MVP also missed a short jumper with 6.9 seconds left, but finished with 35.
Cousins was unable to corral the rebound on the first miss and the ball went out of bounds at the baseline to the Warriors for one more try with 6.2 ticks remaining. I just missed it, Curry said. Tough way to end the game with a shot at point-blank range to erase all the mishaps earlier.
Darren Collison scored 18 points and the bench added 45 for Sacramento, who lost 117-106 to Golden State at the Golden 1 Center last month as the Warriors rallied in the second half.
After four straight Kings free throws one for a technical on Green Kerr erupted. Curry and Klay Thompson hit consecutive threes, but that momentum was short-lived. Golden State dropped to 0-3 in OT this season.
A night after recording his sixth career triple-double, Cousins had 12 rebounds and nine assists to just miss another. This win could provide some much-needed momentum for Sacramento, in a stretch with 11 of 13 home games.
With Sacramento ahead 96-95 in regulation, Cousins also became furious with Spooner and received a technical with 2:08 to play for yelling and gesturing in frustration. Curry hit the tying free throw to tie it at 96.
There are no excuses. Its something weve been preaching for a long time, Cousins said. Im so proud of my team. We came out and got a big win. We competed from start to finish.
Green walked off on his own after missing a driving layin at Cousins 1:17 before halftime and going down hard by a cameraman. He grabbed his right knee, an X-ray was negative and he was back on the court by the 10:09 mark of the third.
Sacramento guard Arron Afflalo was back after missing Friday nights 105-103 home loss with a stomach virus.
Green returned from a one-game absence with a bruised left shoulder and Shaun Livingston also was back after being sidelined the past two games with a strained mid-back.
Read more: https://www.theguardian.com/sport/2017/feb/05/steve-kerr-ejected-golden-state-warriors-nba