The Chicago Bulls star doesnt want his room facing the water, according to his US team-mate Draymond Green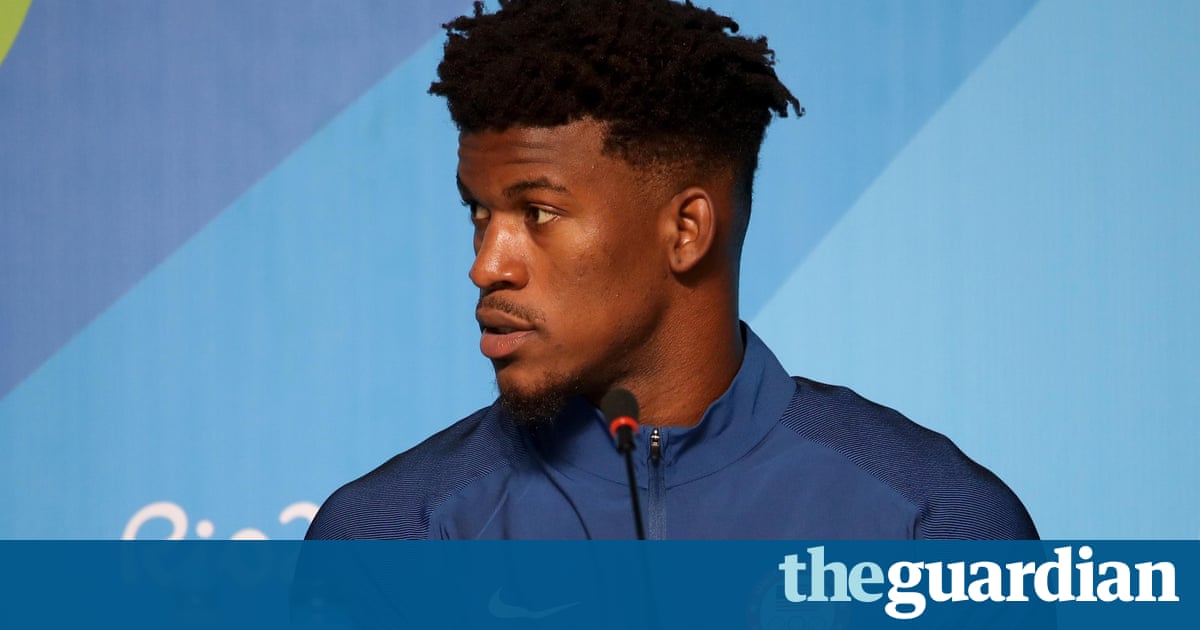 The US mens basketball team caused a stir when they announced theyd be staying on a luxury cruise ship rather than roughing it in the Olympic village. But Jimmy Butler, the Chicago Bulls star, might have wished his team were with the other athletes in the spartan Rio dorms hes not a fan of the water.
Jimmy Butler doesnt like water, DeAndre Jordan told Sports Illustrated. So we were talking about: Would you jump off the boat or would you get in? [Butler] says: No, and dont play with me about it. He definitely does not like the water at all.
Butler, a two-time NBA all-star, apparently dislikes the water so much that hes asked for a room without a view.
[Jimmy] dont want to be near the water, Draymond Green said. He doesnt want his room facing the water. Nothing. Its incredible to me.
The Silver Cloud, which docked at the citys port at the weekend, can accommodate up to 400 people in its 196 cabins, and the US womens team are staying there too. But the federations chief media officer rejected the notion that the US team was being pampered. USA basketball teams havent stayed in the Olympic Village since the 1988 teams did, Craig Miller said. Our teams are extremely active in supporting their US team-mates.
USA start their campaign on Saturday against China.
Read more: https://www.theguardian.com/sport/2016/aug/04/usa-basketball-cruise-ship-olympics-jimmy-butler